Okay so it has been a while since I have posted. I have been busy moving into my new house! I will post some pics as soon as I get unpacked (which looks like it may be next year!)
I have been to Ft Walton for a weekend to photograph a friends wedding and family pictures, then back home long enough to get the family settled in the house, then I hopped on plane with some clients to photograph their family in Jacksonville (and visit a dear friend) I have been home long enough to get everything moved in and a few things unpacked and I am off again to FL for two days.....working of course :) ......whew, now that you are updated let me Remind you about Christmas Pictures NOV 3rd at the Corbel, we are already booked solid until 1pm so if you want an appointment you should call soon. 654-6106........and now what you really want to see....some new pictures!

This is the crew in Jacksonville, we snapped this picture on a lifegaurd stand while waiting for mom and the baby to get down to the beach!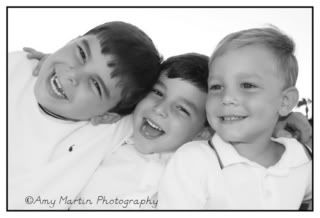 These girls were having WAY too much fun in the studio!

This was during a tropical storm, but when you travel all the way across 3 states for pictures.....the show must go on, I love the storm clouds on the beach. Thats the great thing about going on location, you never know what will happen and things are always different!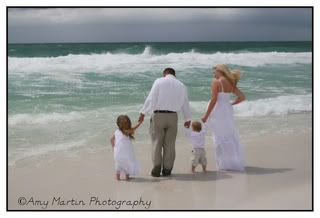 God blessed this couple with an absolutly gorgeous sunset the night before the wedding, good thing too, b/c there was a tropical storm during the wedding!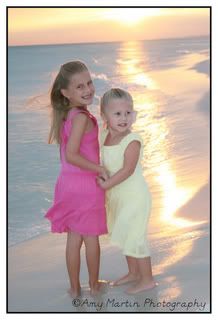 A little fun after the session!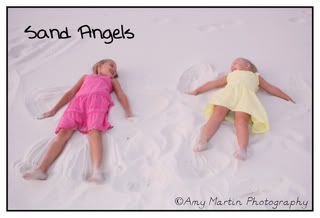 This family was a dream to photograph. Not only are they gorgeous, they were SOOOO easy! I think they were in and out in less than 30 minutes that included outdoor pics with 2 dogs and a change of clothes and indoor family and individual pictures! Kudos the the "B" family :)